Letter to the Editor - Observation Letter
doi: 10.4103/ijdvl.IJDVL_332_17
PMID: 29536967
A rare anatomical location of human papillomavirus-related penile warty carcinoma: Simultaneous axillary involvement
Ozay Ozkaya1 , Semra Karsidag2 , Mert Canli1 , Tufan Soydan3 , Damlanur Sakiz4
1 Plastic, Reconstructive and Aesthetic Surgery Department, Okmeydani Training and Research Hospital, Istanbul, Turkey
2 Plastic, Reconstructive and Aesthetic Surgery Department, Sisli Etfal Training and Research Hospital, Istanbul, Turkey
3 Esteloft Aesthetic Plastic Surgery Clinic, Bursa, Turkey
4 Clinical Pathology Department, Bakirkoy Dr Sadi Konuk Training and Research Hospital, Istanbul, Turkey

Correspondence Address:
Mert Canli
Okmeydani Training and Research Hospital, Plastic, Reconstructive and Aesthetic Surgery Clinic, Darülaceze Cad. No: 27, 34384 Okmeydani, Sisli, Istanbul
Turkey

How to cite this article:
Ozkaya O, Karsidag S, Canli M, Soydan T, Sakiz D. A rare anatomical location of human papillomavirus-related penile warty carcinoma: Simultaneous axillary involvement. Indian J Dermatol Venereol Leprol 2018;84:336-338
Copyright: (C)2018 Indian Journal of Dermatology, Venereology, and Leprology
Sir,
Warty carcinoma is a subgroup of penile squamous cell carcinomas which is highly related to human papillomavirus. It typically presents as a growing mass, usually located on the anogenital, penile, oral, vaginal or cervical region with ulceration, bleeding and sometimes discharge of the lesion. Warty carcinoma starts as an exophytic, noninvasive, low-grade lesion but in later phases, it may become a deeply invasive high-grade neoplasm with a potential for nodal metastasis and death.[1] No case of warty carcinoma with axillary involvement has been reported in the literature so far. This report aims to represent a case of inguinal warty carcinoma with axillary involvement and share the experience on the diagnosis, treatment and follow-up of the disease.
A 66-year-old man presented to our clinic with condylomatous lesions over the penile shaft and adjacent right inguinal region which were non progressive for 15 years but had started to increase in size with ulceration and inflammation in the last 3 months. On examination, the lesions on the right groin were exophytic lobulated lesions with ulceration, measuring 8 × 10 × 3 cm in size [Figure - 1]. Total body examination also revealed a similar but smaller exophytic lesion (7 × 2 × 1 cm) on the patients' right axilla [Figure - 2]. No axillary or inguinal lymph nodes were identifiable on examination and ultrasonography. Lesions were excised and defects were reconstructed with split-thickness skin grafts [Figure - 3]. Excised tissue from both sites showed histopathologic features consistent with warty squamous cell carcinoma and human papillomavirus 16 (HPV16) was detected in all the specimens on polymerase chain reaction (PCR) and DNA analysis. There is no sign of recurrence of the disease in 2-year follow-up period.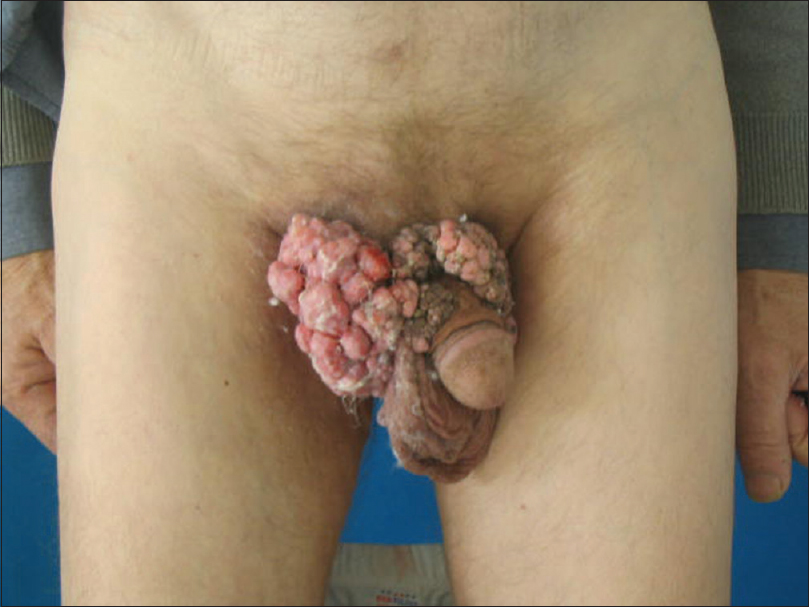 Figure 1: Preoperative view of lesions diagnosed as warty squamous cell carcinoma located on penis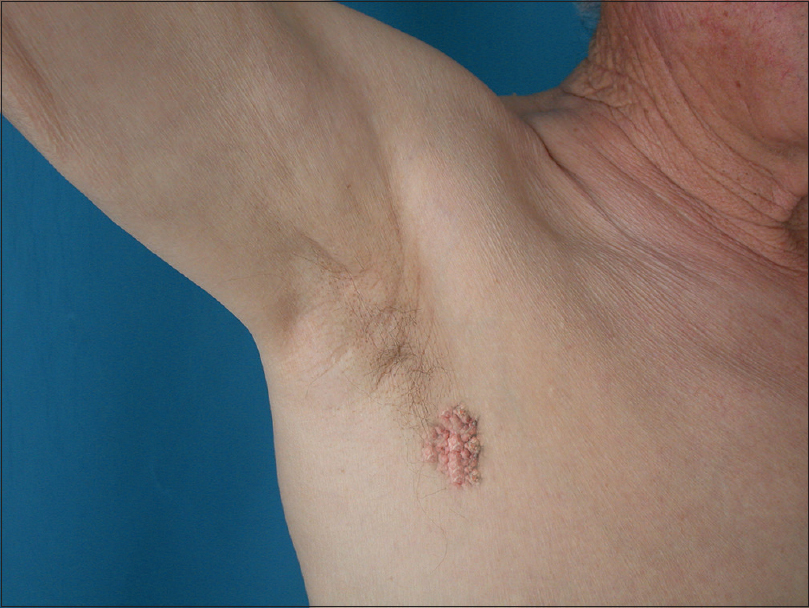 Figure 2: Axillary involvement with warty carcinoma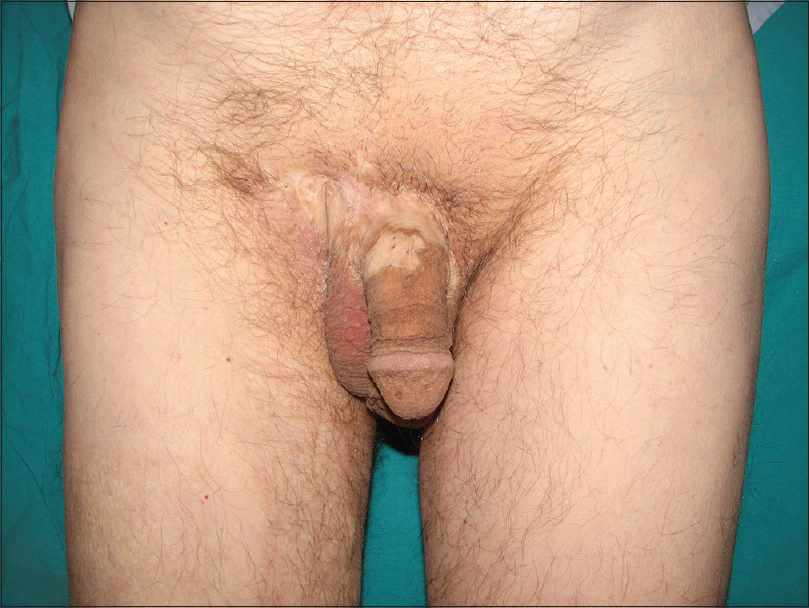 Figure 3: Postoperative third month view of patient
Squamous cell carcinoma of the penis represents 0.3–0.5% of malignancies in males in Europe and 'the USA.[2] According to the World Health Organization histological subclassification of penile squamous cell carcinoma, there are seven types of special tumors and a mixed category: usual, basaloid, verrucous, warty (condylomatous), papillary, sarcomatoid, adenosquamous and mixed. Due to their macroscopical similarities, verrucous carcinoma, warty carcinoma and papillary squamous cell carcinoma are also named as verruciform carcinomas.[1] Difficulties in distinguishing warty carcinoma from other macroscopically papillomatous and exophytic lesions makes it crucial to perform total surgical excision and pathological examination of the lesion for accurate diagnosis. On histopathological examination, typical microscopic features such as prominent koilocytosis with nuclear polymorphism extending through the entire epithelium, cytoplasmic vacuolization, hyperkeratosis, parakeratosis and arborescent papillomatosis with prominent fibrovascular cores are diagnostic signs for warty carcinoma.[1] Warty carcinomas are usually low-grade, superficially invasive lesions with uncommon vascular and perineural invasion. Although no relapse was seen in our case, local or regional relapses are common in later stages of warty carcinomas.
The reported prevalence of human papillomavirus in squamous cell carcinomas of the penis varies between 15 and 71%, depending on the histological subtype.[3] Warty carcinoma has the strongest relation with human papillomavirus among the all subtypes of squamous cell carcinomas. According to the largest study of human papillomavirus infection in penile cancer by Rubin et al., only basaloid (80%) and warty (100%) types of penile squamous cell carcinomas were found to be consistently associated with human papillomavirus.[4] Different types of papillomavirus have been defined for this association, but human papillomavirus type 16 is the most common viral type identified in these subgroups. Cubilla reported the detection of human papillomavirus type 16 in 9 of 11 (81%) cases of basaloid and 3 of 5 (60%) cases of warty cell carcinomas of the penis.[1]
Besides the histopathological examination, screening of the lesion for human papillomavirus may help to differentiate the warty carcinoma from verrucous carcinoma which has been found to be negative for human papillomavirus infection, while warty carcinomas are highly related to human papillomavirus type 16.[5]
Warty carcinomas are usually seen in different anatomical sites such as perineum, oral cavity, vagina, cervix and bladder, but there is axillary involvement either solely or in association with perineal warty carcinoma has not been reported so far. In our case, the verruciform lesion on patient's right axilla was also diagnosed as primary warty cell carcinoma according to the pathological features of a tumor as well as human papillomavirus type 16 detection in all specimens. This rare anatomical involvement has not been reported in the literature so far. A total body examination and biopsy sampling from suspicious lesions is very important to avoid misdiagnoses of the disease because of the possibility of unusual localization of the lesions.
Confusion on classification of verruciform tumors resulted in the poor recognition of the disease in earlier studies. Therefore, reporting of new cases of warty cell carcinomas is important. New studies associated with warty cell carcinomas may help to understand the nature of the disease, its relation to human papillomavirus and thus earlier diagnosis and treatment of the disease.
Declaration of patient consent
The authors certify that they have obtained all appropriate patient consent forms. In the form the patient(s) has/have given his/her/their consent for his/her/their images and other clinical information to be reported in the journal. The patients understand that their names and initials will not be published and due efforts will be made to conceal their identity, but anonymity cannot be guaranteed.
Financial support and sponsorship
Nil.
Conflicts of interest
There are no conflicts of interest.
References
1.

Cubilla AL, Velazques EF, Reuter VE, Oliva E, Mihm MC Jr., Young RH, et al. Warty (condylomatous) squamous cell carcinoma of the penis: A report of 11 cases and proposed classification of 'verruciform' penile tumors. Am J Surg Pathol 2000;24:505-12.

[Google Scholar]
2.

Narayana AS, Olney LE, Loening SA, Weimar GW, Culp DA. Carcinoma of the penis: Analysis of 219 cases. Cancer 1982;49:2185-91.

[Google Scholar]
3.

Maden C, Sherman KJ, Beckmann AM, Hislop TG, Teh CZ, Ashley RL, et al. History of circumcision, medical conditions, and sexual activity and risk of penile cancer. J Natl Cancer Inst 1993;85:19-24.

[Google Scholar]
4.

Rubin MA, Kleter B, Zhou M, Ayala G, Cubilla AL, Quint WG, et al. Detection and typing of human papillomavirus DNA in penile carcinoma: Evidence for multiple independent pathways of penile carcinogenesis. Am J Pathol 2001;159:1211-8.

[Google Scholar]
5.

Higgins GD, Uzelin DM, Phillips GE, Villa LL, Burrell CJ. Differing prevalence of human papillomavirus RNA in penile dysplasias and carcinomas may reflect differing etiologies. Am J Clin Pathol 1992;97:272-8.

[Google Scholar]
Show Sections