Translate this page into:

Letter to the Editor
doi: 10.4103/0378-6323.102382
PMID: 23075652
An interesting case of bisacodyl (dulcolax)-induced chromhidrosis
AS Krishnaram, S Bharathi, S Krishnan
Department of Dermatology, Madurai Medical College, Madurai, India

Correspondence Address:
A S Krishnaram
Department of Dermatology, Madurai Medical Collge, Madurai-625 001
India

How to cite this article:
Krishnaram A S, Bharathi S, Krishnan S. An interesting case of bisacodyl (dulcolax)-induced chromhidrosis. Indian J Dermatol Venereol Leprol 2012;78:756-758
Copyright: (C)2012 Indian Journal of Dermatology, Venereology, and Leprology
Sir,
A 58-year-old male presented to our skin department with yellow staining of clothes for the past 6 months. It was noticed more often following physical exertion. He denied contact with yellow-colored products like chemicals, dyes, deodorants, and colored clothes. There was no history of specific odor or color-change in the skin and had no underlying psychiatric ailment. Systemic complaint included chronic constipation, for which he was taking two tablets of bisacodyl [dulcolax] every night for the past 6 months. He was taking the drug at the time of examination.
General and systemic examinations were normal. Examination of the clothes showed multiple patches of yellow stain on his inner garment [Figure - 1], more so over the back. On dermatological examination, skin appeared normal. Examination after 10 minutes of exercise and using a new inner garment showed increased sweating and staining more over the back. There was no appreciable color change on the skin. Blotting sweat with tissue paper showed little yellow stain.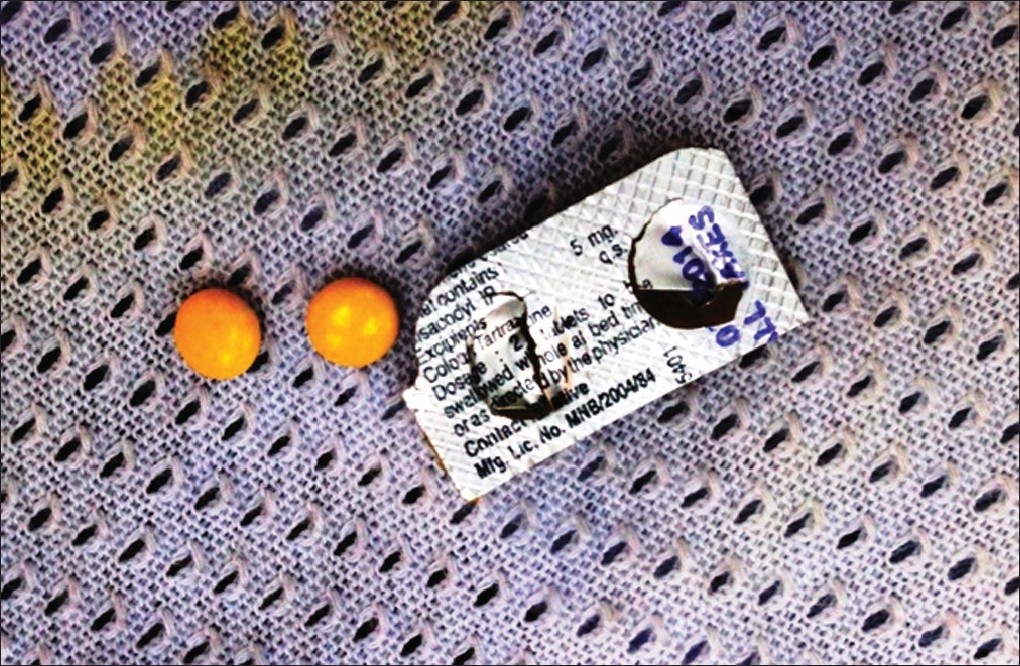 Figure 1: Stained inner garment with tartrazine-coated bisacodyl
All routine laboratory work, gram stain, culture of skin scrapings, and biopsy from affected area was normal. Urine analysis showed increased yellowish discoloration. Woods lamp examination did not reveal any fluorescence on skin, sweat, and stained clothes.
A differential diagnosis of apocrine, eccrine and pseudoeccrine chromhidrosis, dermatitis simulata, and ochronosis were considered, and the patient was subjected to further examination.
A trial work was conducted sequentially, first by observing the patient for 10 days under treatment with antibiotics followed by stopping the drug bisacodyl [dulcolax] and later by reintroducing the drug. On reviewing the patient, antibiotics didn′t improve his symptoms, thereby ruling out pseudoeccrine chromhidrosis. A correlation of disease entity with the tartrazine-coated bisacodyl was made by observing disappearance and reappearance of yellow stain following drug stoppage and reintroduction of drug.
Based on history, clinical evaluation, lab works, and trial works, a provisional diagnosis of true eccrine chromhidrosis due to tatrazine-coated bisacodyl was made. For further confirmation, photometric and chromatographic analysis of the sample collected by extraction from stained cloth was done. Spectrophotometer analysis did not reveal anything significant. However, high performance liquid chromatography (HPLC) [Figure - 2] highlighted that tartrazine, the coating over bisacodyl, was responsible for the condition and thereby confirmed the diagnosis of chromhidrosis.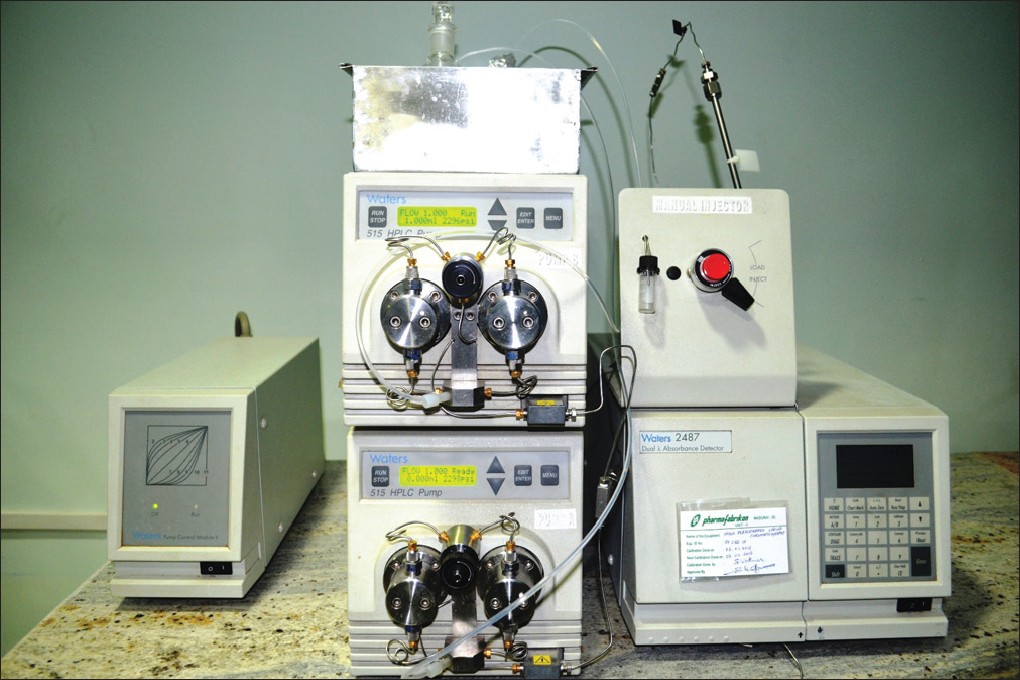 Figure 2: High performance liquid chromatography-equipment
A final diagnosis of chromhidrosis due to tartrazine coating over bisacodyl was made, and the patient was advised to stop the drug. Further, another confirmatory trial was done, in which the patient was asked to take bisacodyl chemical alone for 10 days and after which a tartrazine-coated placebo was given for another 10 days. The results showed yellowing of clothes with the placebo intake and not with bisacodyl chemical, proving the contention that tartrazine was excreted via eccrine glands and was the responsible chemical for chromhidrosis in this case.
Chromhidrosis is secretion of colored sweat. First case of chromhidrosis was published in 1709 by Yonge of Plymouth. [1] Cilliers and de Beer classified chromhidrosis into apocrine, pseudo eccrine, and true eccrine chromhidrosis. [2] Apocrine chromhidrosis is production of brown, black, blue, green, or yellow-colored sweat seen in axilla, face, and areolar region. It occurs due to oxidized lipofuscins, which autofluorescence at 360 nm on skin and stained clothes and it is also detectable by using autofluorescence microscope on skin biopsy specimen. [1],[3] Pseudo eccrine chromhidrosis is production of colorless sweat that becomes colored when it reaches the skin and reacts with agents such as chromogenic bacterial products, chemicals, paints, or dyes. [4],[5] True eccrine chromhidrosis is a very rare condition, occurring through eccrine excretion of water-soluble agents like dyes and drugs. [2] It is not associated with systemic disorders. Incidence is unknown, and there is paucity of reports on the etiology of eccrine chromhidrosis.
Bisacodyl is commercially available as a tartrazine-coated drug and widely used as a purgative. [6] Tartrazine is a lemon yellow synthetic azo dye prepared as pyrazole trisodium salts, which are highly water-soluble. It is metabolized in the presence of gut micro flora into two metabolites, namely sulphanillic acid and aminopyrazolone. It is absorbed from the gastrointestinal tract and gets excreted via urine. Small amount of unchanged tartrazine also gets excreted in urine and bile. The defining property for a dye to excrete via eccrine gland is its water solubility. The yellow stain seen in this patient can be attributed to tartrazine as this dye is highly water-soluble and should have excreted via eccrine glands to stain the inner garments.
Spectrophotometer and HPLC are equipments used to detect the concentration of any drug or dye in a specimen. Unlike HPLC, which detects even very little quantity of the drug, analysis with spectrophotometer requires a minimum quantity of the drug to show a positive result. The negative result from spectrophotometer in this case could be attributed due to non-availability of minimum quantity of the drug required for detection. Based on the water-soluble nature of tartrazine, correlation through trial works and diagnostic confirmation with HPLC, it is concluded that tartrazine is the cause of true eccrine chromhidrosis in this patient. As far as ascertained, we could not trace any report on true eccrine chromhidrosis due to tartrazine. Moreover, review of literature could not confirm excretion of tartrazine via eccrine glands.
To conclude, tartrazine coating of bisacodyl, one of the commonly used purgative, is documented as the cause for true eccrine chromhidrosis in this case. Evidences show that this could be the earliest case report in this entity. Emphasis is made to observe for similar cases as tartrazine is one of the most common dye used in pharmacology industry and as food additives.
References
1.

Shelley WB, Hurley HJ. Localized chromhidrosis: A survey. Arch Dermatol 1954;69:449-71.

[Google Scholar]
2.

Cilliers J, de Beer C. The Case of the Red Lingerie-Chromhidrosis revisited. Dermatol 1999;199:149-52.

[Google Scholar]
3.

Barankin B, Alanen K, Ting PT, Sapijazko MJ. Bilateral facial apocrine chromhidrosis. J Drugs Dermatol 2004;3:184-6.

[Google Scholar]
4.

Thami GP. Kanwar AJ. Red facial pseudochromhidrosis. Br J Dermatol 2000;142:1219-20.

[Google Scholar]
5.

Leite RM, Nery NS. Dermatitis simulata: The mystery of the blue girl. Int J Dermatol 2007;46:1317-9.

[Google Scholar]
6.

Bartle WR. Tartrazine-containing drugs. Can Med Assoc J 1976;115:332-3.

[Google Scholar]
Show Sections