Translate this page into:
[gtranslate]
Quiz
doi: 10.4103/0378-6323.107679
Asymptomatic nodule on the scalp
Swapnil A Sanghavi1 , Atul M Dongre1 , Prateek Oswal2 , Uday S Khopkar1
1 Department of Dermatology, Seth G. S. Medical College and KEM Hospital, Parel, Mumbai, India
2 Consultant Dermatologist, Nirmaya Hospital, Mumbai, India

Correspondence Address:
Swapnil A Sanghavi
Department of Skin and VD Seth G. S. Medical College and KEM Hospital, Parel, Mumbai - 400 012
India

How to cite this article:
Sanghavi SA, Dongre AM, Oswal P, Khopkar US. Asymptomatic nodule on the scalp. Indian J Dermatol Venereol Leprol 2013;79:271-272
Copyright: (C)2013 Indian Journal of Dermatology, Venereology, and Leprology
A 60-year-old male presented to our outpatient department with an asymptomatic raised lesion on the left side of the scalp for 2 years. The lesion was slowly increasing in size. There was no history of similar lesions elsewhere on the scalp or on the body. On examination, a single skin colored, firm, non-tender 1 cm sized nodule with slight scaling was seen over the left parietal scalp. There was no umbilication. Hair follicles were seen emerging from the nodule [Figure - 1]. Rest of the examination was unremarkable. A biopsy was obtained for histological diagnosis.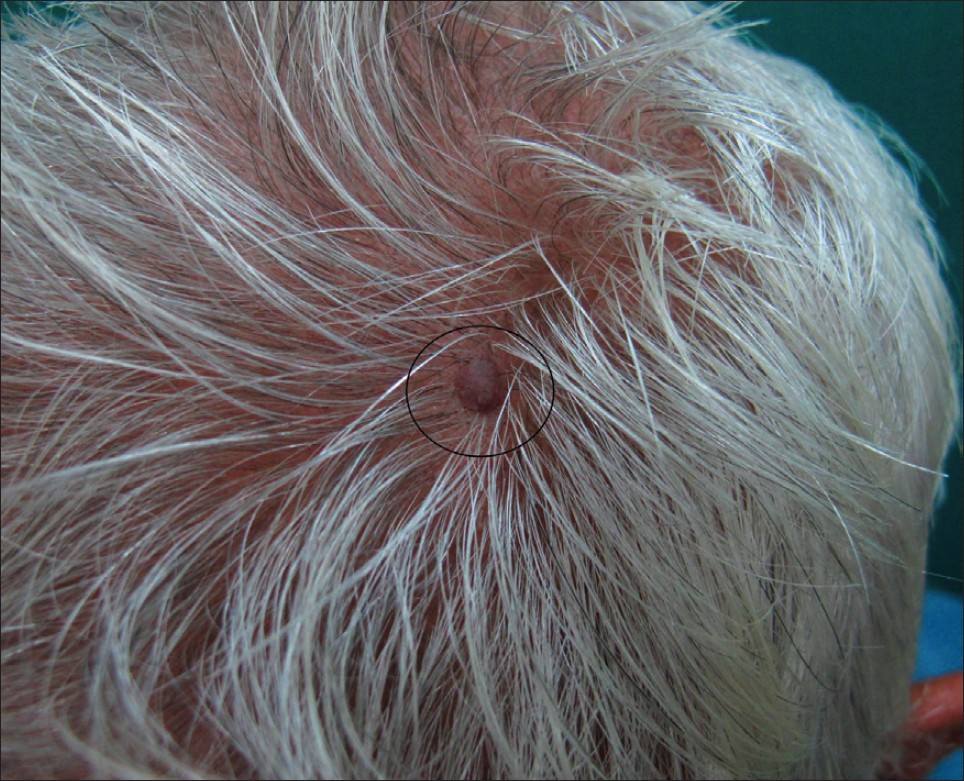 Figure 1: Asymptomatic nodule on the scalp
Histopathological examination showed focal invagination of the epidermis covered by a parakeratotic plug. It was surrounded by hyperplastic epidermis with papillomatosis and hypergranulosis [Figure - 2]. There was a suprabasal cleft with formation of villi protruding into the cleft [Figure - 3]. Acantholytic cells could be seen in the cleft along with the presence of dyskeratotic cells [Figure - 4]. Mild lymphocytic infiltrate was seen in the superficial dermis.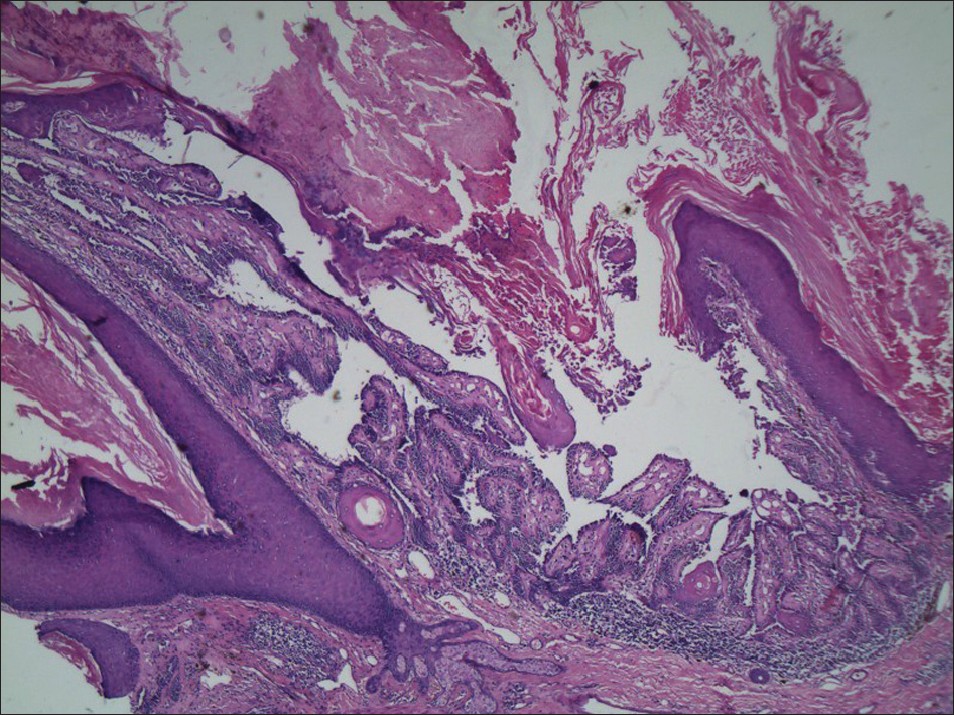 Figure 2: Focal invagination of the epidermis with parakeratotic plug (H and E, ×100)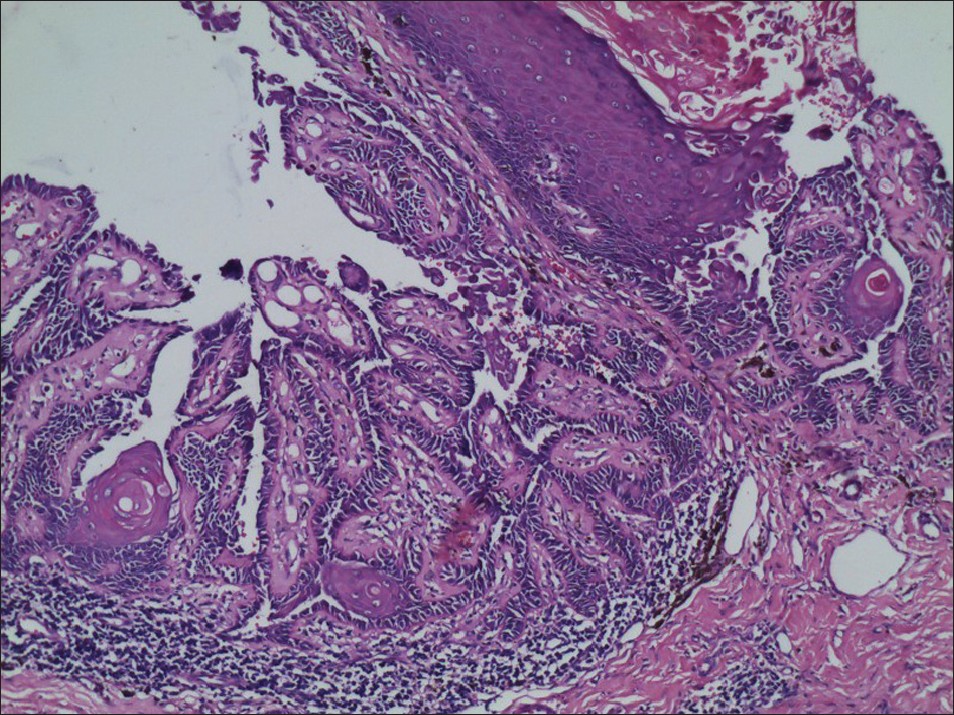 Figure 3: Suprabasal cleft with formation of villi protruding into the cleft (H and E, ×200)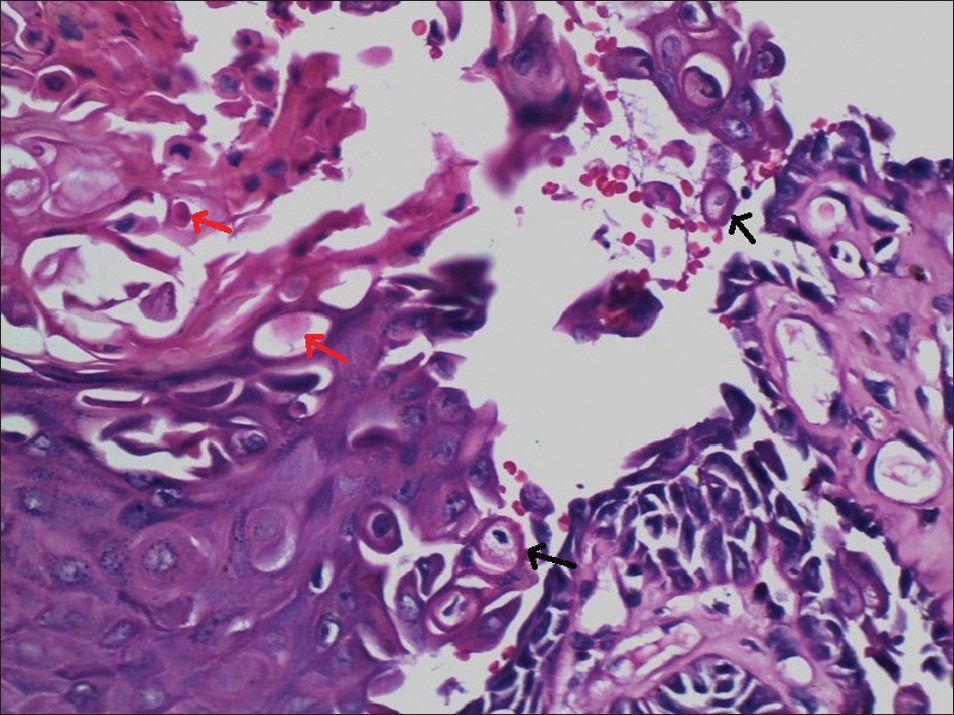 Figure 4: Presence of acantholytic (black arrows) and dyskeratotic cells (red arrows) (H and E, ×400)
What is your Diagnosis?
References
1.

Kaddu S, Dong H, Mayer G, Kerl H, Cerroni L. Warty dyskeratoma--"follicular dyskeratoma": Analysis of clinicopathologic features of a distinctive follicular adnexal neoplasm. J Am Acad Dermatol 2002;47:423-8.

[Google Scholar]
2.

Kaugars GE, Lieb RJ, Abbey LM. Focal oral warty dyskeratoma. Int J Dermatol1984;23:123-30.

[Google Scholar]
3.

Duray PH, Merino MJ, Axiotis C. Warty dyskeratoma of the vulva. Int J Gynecol Pathol 1983;2:286-93.

[Google Scholar]
4.

Baran R, Perrin C. Focal subungual warty dyskeratoma. Dermatology 1997;195:278-80.

[Google Scholar]
Show Sections