Letter To Editor
doi: 10.4103/0378-6323.33648
PMID: 17675745
Comedone-like changes overlying neurofibromas
Chandrashekar Laxmisha, Devinder Mohan Thappa
Department of Dermatology and STD, Jawaharlal Institute of Postgraduate Medical Education and Research (JIPMER), Pondicherry - 605 006, India

Correspondence Address:
Devinder Mohan Thappa
Department of Dermatology and STD, JIPMER, Pondicherry - 605 006
India

How to cite this article:
Laxmisha C, Thappa DM. Comedone-like changes overlying neurofibromas. Indian J Dermatol Venereol Leprol 2007;73:271-272
Copyright: (C)2007 Indian Journal of Dermatology, Venereology, and Leprology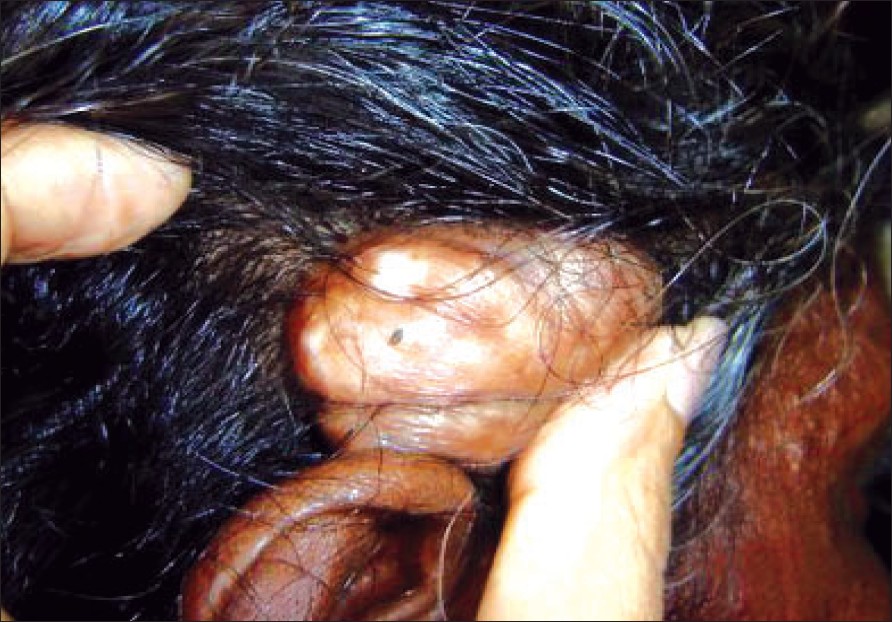 Figure 1: Pedunculated neurofibroma with comedone-like changes.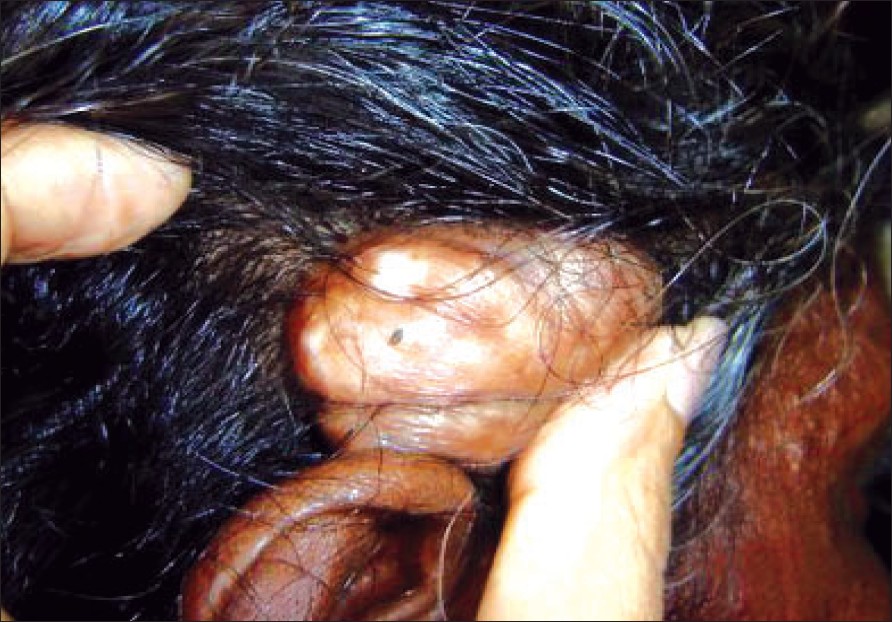 Figure 1: Pedunculated neurofibroma with comedone-like changes.
Sir,
Three females aged 35, 38 and 16 years with type 1 neurofibromatosis, were seen in the skin department. None of them had a similarly affected first degree relative. All of them had more than six cafe-au-lait macules with multiple cutaneous neurofibromas. Two of them had more than two iris Lisch nodules. On close examination, some of the cutaneous neurofibromas showed follicular dilatation and plugging resembling comedones on their surface [Figure - 1]. Histological examination of these nodules were diagnostic of neurofibroma with dilated follicular ostia filled with keratinous plugs and pilar differentiation.
Pilar dysplasia and folliculosebaceous differentiation have been described in neurofibromatosis by del Rio et al. in two patients. [1] They considered it to be a stimulation phenomenon reflecting the essential role of the stroma in many cutaneous epithelial hyperplasias, hamartomas and possibly in some neoplasms. Various growth factors and their receptors are present in cutaneous neurofibromas. Mast cells, nonspecific cholinesterase, S-100 protein, myelin basic protein and factor XIIIa have been demonstrated in neurofibromas. [2] Epidermal follicular differentiation may follow induction by several dermal mesenchymal proliferations including dermatofibroma, focal mucinosis, scar, nevus sebaceous, dermatofibrosarcoma protuberans and hemangioma. [3] Follicular induction may yield a spectrum of follicular differentiation from germinative basaloid hyperplasia to advanced follicle formation. The production of the comedones in the overlying skin of neurofibromas could be due to the defective formation of follicle ostia.
References
1.

del Rio E, Sanchez Yus E, Simon P, Vazquez Veiga HA. Stimulation of folliculo sebaceous proliferations by neurofibromas: A report of two cases. J Cutan Pathol 1998;25:228-32.

[Google Scholar]
2.

Somach S, Morgan M. Benign keratosis with a spectrum of follicular differentiation: A case series and investigation of a potential role of human papilloma virus. J Cutan Pathol 2001;28:156-9.

[Google Scholar]
3.

Weedon D. Neural and neuroendocrine tumors. In : Skin pathology. 2 nd ed. Churchill Livingstone Publication: London; 2002. p. 977-99.

[Google Scholar]
Show Sections