Translate this page into:

Letter to the Editor
doi: 10.4103/0378-6323.100593
Nickel free safety pins: A boon to women with nickel allergy
S Kavitha, CR Srinivas, Latha
Department of Dermatology, PSG Institute of Medical Sciences and Research, Coimbatore, Tamil Nadu, India

Correspondence Address:
S Kavitha
Department of Dermatology, PSG Institute of Medical Sciences and Research, Peelamedu, Coimbatore, Tamil Nadu
India

How to cite this article:
Kavitha S, Srinivas C R, L. Nickel free safety pins: A boon to women with nickel allergy. Indian J Dermatol Venereol Leprol 2012;78:642-643
Copyright: (C)2012 Indian Journal of Dermatology, Venereology, and Leprology
Sir,
Nickel is the most common sensitizer with a prevalence rate of 4-13.1% and is on the increase. [1] Nickel is the most common allergen showing positive reaction on patch testing with Indian Standard Patch Test. [2] Women are more commonly sensitized by nonoccupational contacts such as ear piercing with ordinary needle and use of fashion jewellery that contains free nickel. [3]
Most of the Indian women use safety pins over the suprascapular area to secure their dress. The stainless steel safety pin which is available in the market contains nickel and chromium. Although plastic safety pins are available in the market, they are not readily available and they are not strong enough to secure the heavy clothes. When we were searching for the solution for those with nickel allergy we came across a factory, Needles Industries (India) Pvt. Ltd. at Ooty, Tamil Nadu which manufactures nickel-free safety pin. We requested the company to send few sample pins and subjected them to a dimethyl glyoxime (DMG) test to confirm the absence of nickel. The DMG was performed as follows.
Few drops of the DMG solution and ammonium hydroxide were successively placed on a cotton-tipped applicator; the cotton tip was then rubbed against the safety pins. [4] There was no color change in the cotton-tipped applicator rubbed against the test pins, although it was able to appreciate pink color in commonly available stainless steel pins [Figure - 1].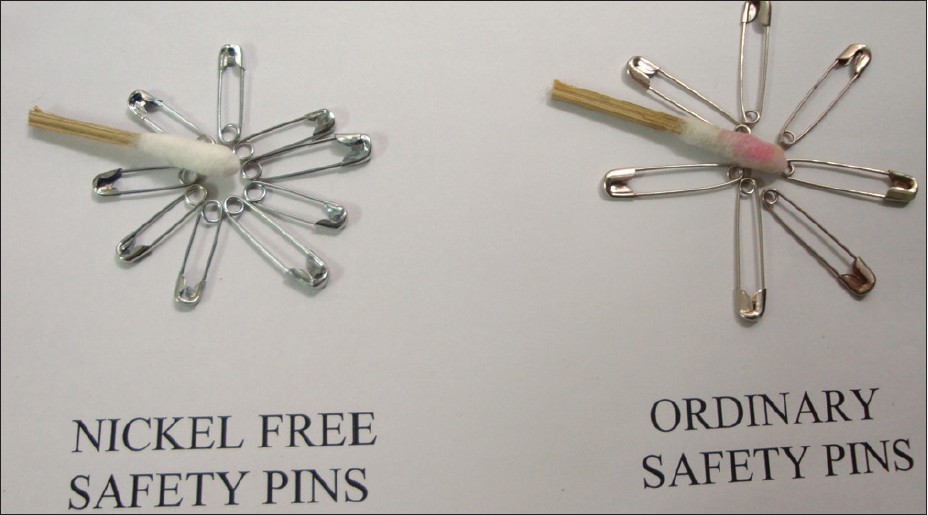 Figure 1: Dimethyl glyoxime spot test to demonstrate the absence of nickel
Since a DMG spot test can detect only up to a minimum concentration of 1:10,000, we sent the sample pins to T.Stanes and Company Ltd., Phyto Pharma Testing Lab, Coimbatore for further testing by a more sensitive method to detect nickel.
The Association of Analytical Chemists (AOAC) 1995 test method was used. The sample was subjected to digestion with triple acid/aquaregia. The digested sample was diluted in HCl and was used for nickel analysis (wavelength: 232, lamp current: 3.5, slit nm: 0.2). The report showed that the test sample contained no nickel, whereas regular stainless steel safety pin contains 1.3% nickel.
Thus these nickel-free safety pins would be a safe alternative for patients with nickel allergy. We also informed the Contact and Occupational Dermatitis Forum of India and hope to supply the pins along with antigen for patch testing.
Show Sections