Images in Clinical Practice
doi: 10.4103/ijdvl.IJDVL_56_17
PMID: 28936990
Pseudoainhum and autoamputation associated with lamellar ichthyosis
Biswanath Behera1 , Debasis Gochhait2 , Devinder Mohan Thappa1
1 Department of Dermatology, Venereology and Leprology, JIPMER, Puducherry, India
2 Department of Pathology, JIPMER, Puducherry, India

Correspondence Address:
Devinder Mohan Thappa
Department of Dermatology, Venereology and Leprology, JIPMER, Puducherry - 605 006
India

How to cite this article:
Behera B, Gochhait D, Thappa DM. Pseudoainhum and autoamputation associated with lamellar ichthyosis. Indian J Dermatol Venereol Leprol 2017;83:728-729
Copyright: (C)2017 Indian Journal of Dermatology, Venereology, and Leprology
A 6-month-old female child born out of first-degree consanguineous marriage was brought by the parents with complaints of scaling all over the body since birth. The parents gave a positive history of collodion membrane at birth which gradually peeled off after 1 month of life. Cutaneous examination revealed large thick brown-colored adherent plate-like scales all over the body, ectropion, contracture of fingers, and palmoplantar keratoderma without eclabium. Bilateral fingers and toes showed multiple partial constriction bands around them; a feature suggestive of pseudoainhum [Figure - 1] and [Figure - 2]. The tip of the right middle finger was autoamputated [Figure - 1]. The nail plates of few nails were completely replaced by hyperkeratotic scales. Skin biopsy showed marked compact hyperkeratosis with a normal granular layer, mild-to-moderate acanthosis, and mild perivascular lymphocytic infiltration. A diagnosis of lamellar ichthyosis was made and the child was started on capsule acitretin 1 mg/kg/day orally.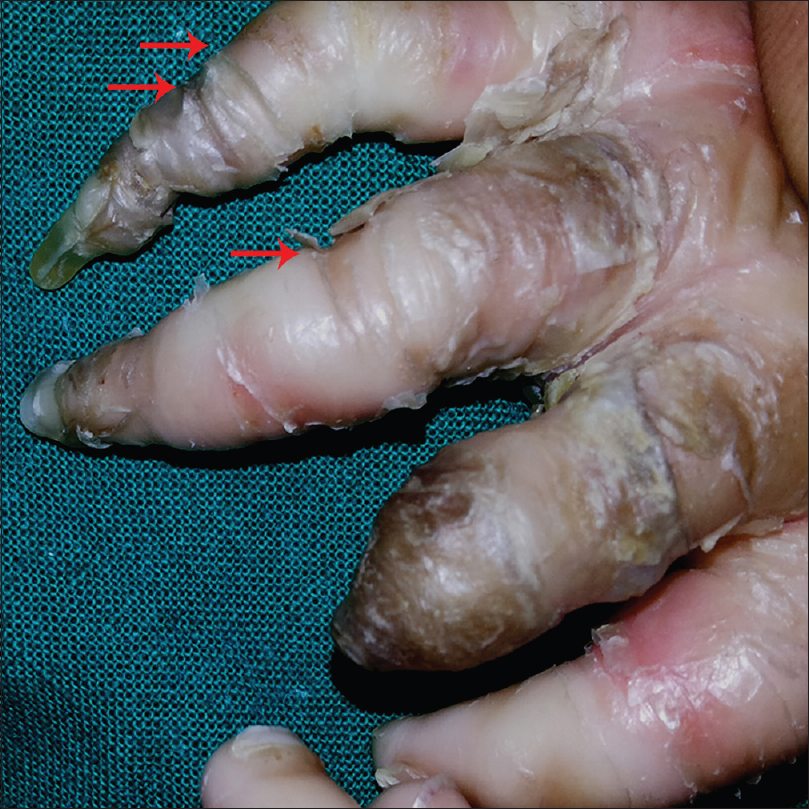 Figure 1: Multiple constriction bands over the right-hand fingers (arrows) and autoamputation of the tip of right middle finger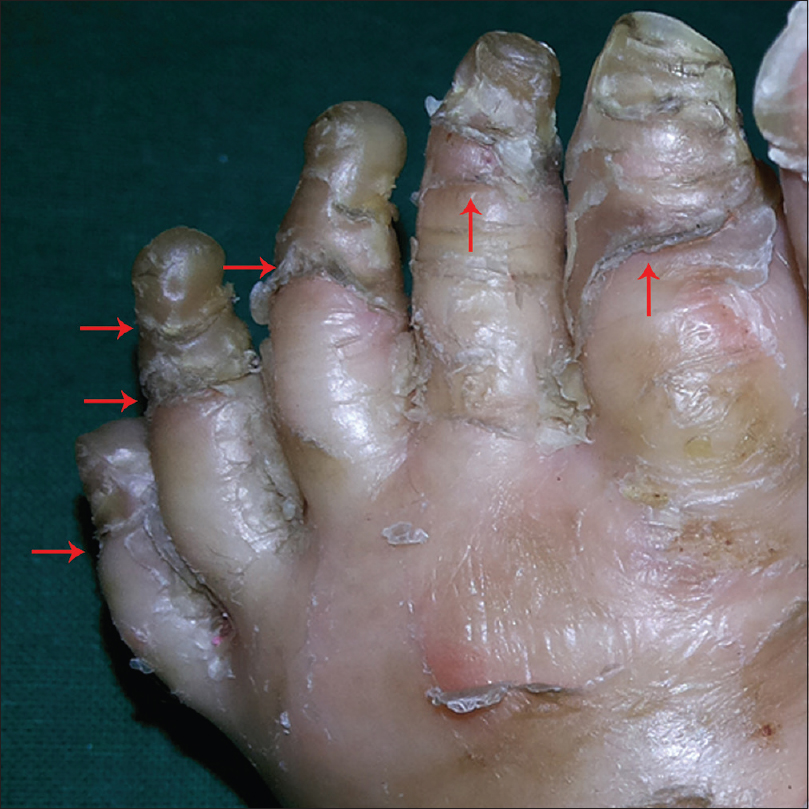 Figure 2: Multiple constriction bands over the left feet toes (arrows)
Financial support and sponsorship
Nil.
Conflflicts of interest
There are no conflicts of interest.
Show Sections