Letter To Editor
doi: 10.4103/0378-6323.37069
PMID: 18032870
Reducing the allergenic hexavalent chromium in leather to hypoallergenic trivalent chromium for prevention of leather dermatitis
CR Srinivas1 , V Shanmuga Sundaram1 , K Selvaraj2
1 Department of Dermatology, PSG Hospitals, Coimbatore, India
2 Department of Chemistry, PSG College of Arts and Science, Peelamedu, Coimbatore, India

Correspondence Address:
C R Srinivas
Department of Dermatology PSG Hospitals, Peelamedu, Coimbatore - 641 004, Tamil Nadu
India

How to cite this article:
Srinivas C R, Sundaram V S, Selvaraj K. Reducing the allergenic hexavalent chromium in leather to hypoallergenic trivalent chromium for prevention of leather dermatitis. Indian J Dermatol Venereol Leprol 2007;73:428-429
Copyright: (C)2007 Indian Journal of Dermatology, Venereology, and Leprology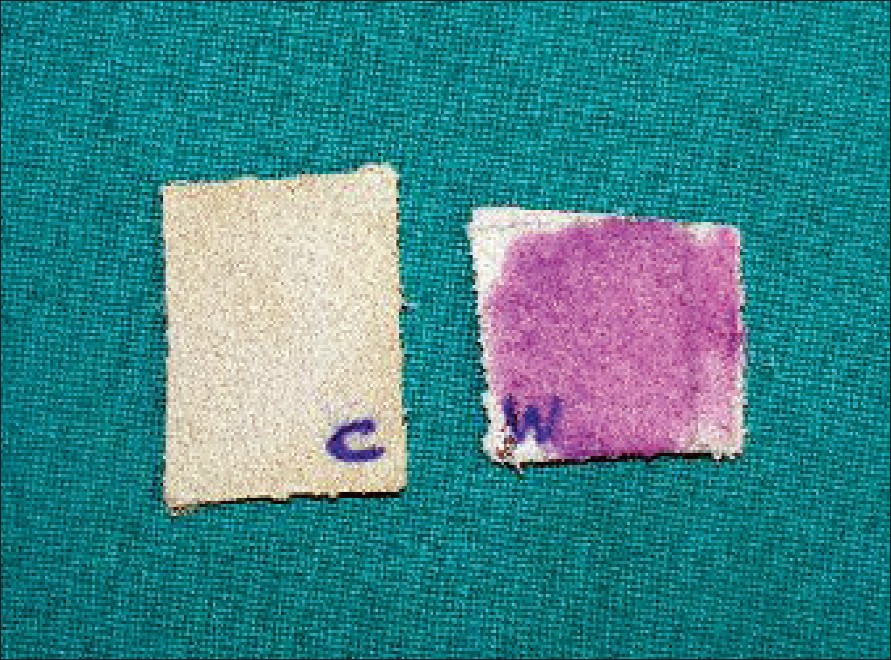 Figure 2: DPC spot test: negative in vitamin C-treated leather and positive in leather soaked in distilled water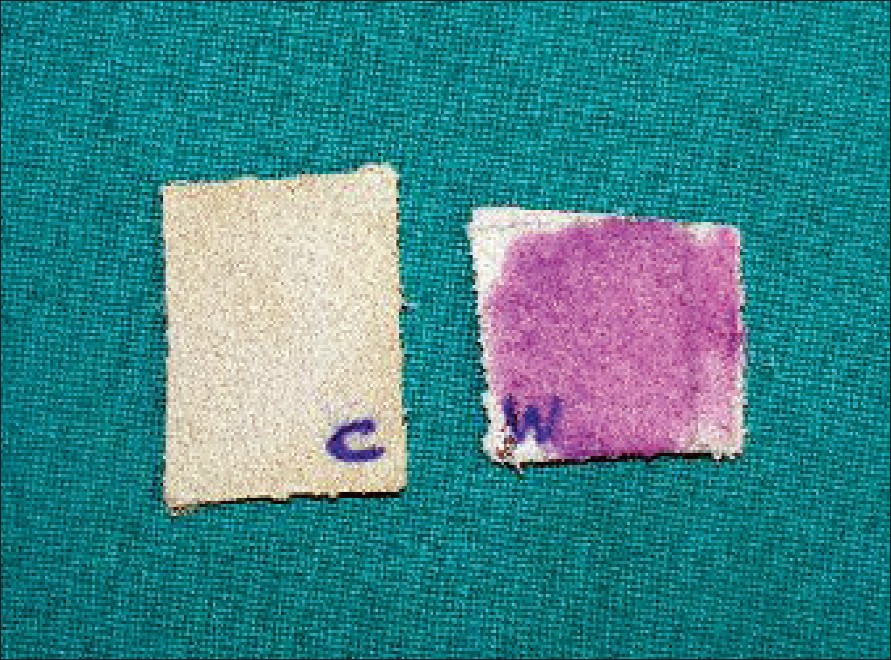 Figure 2: DPC spot test: negative in vitamin C-treated leather and positive in leather soaked in distilled water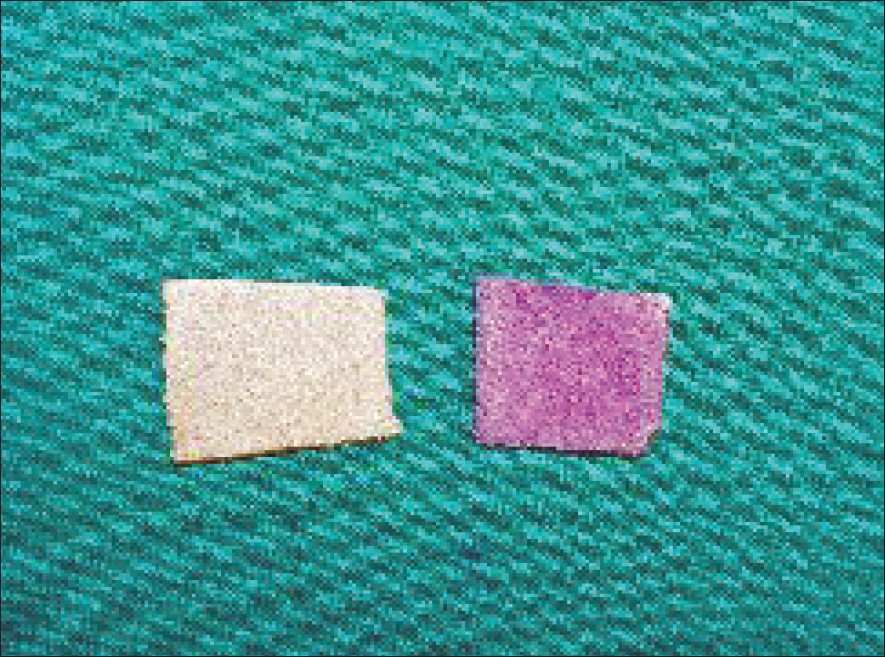 Figure 1: Untested leather and leather testing positive to chromium by diphenyl carbazide (DPC) spot test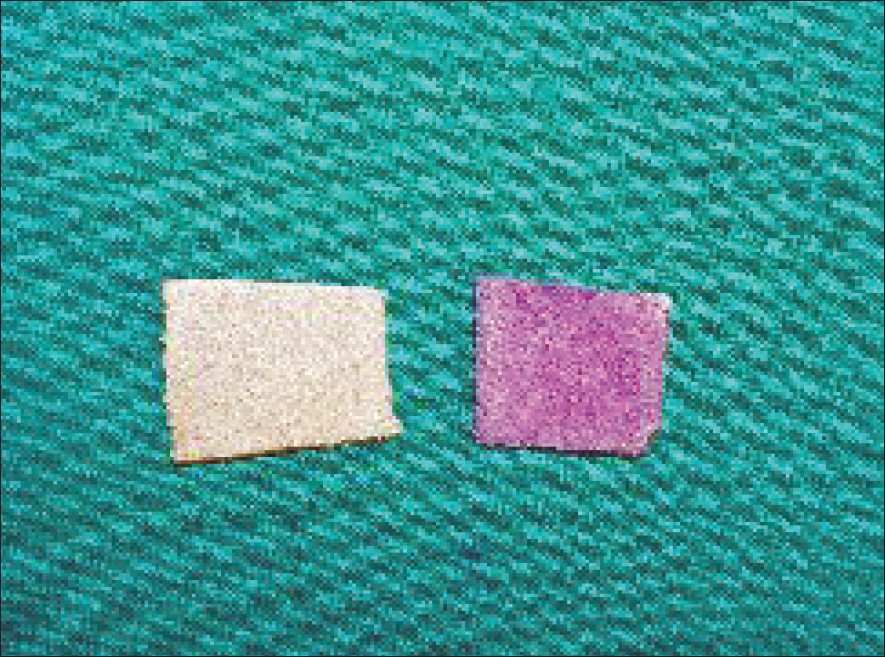 Figure 1: Untested leather and leather testing positive to chromium by diphenyl carbazide (DPC) spot test
Sir,
Leather is used to make footwear. Chromium is used during tanning to convert putrifiable protein to nonputrifiable protein. Unfortunately chromium is the most common allergen in leather footwear. [1] As hexavalent chromium can penetrate the skin, [2] it causes allergy although chromium reduced to its trivalent form is less allergenic. If it is possible to reduce all hexavalent chromium in leather to the trivalent form, leather will be less allergenic in a patient sensitive to chromium. Ferrous sulfate has been used in cement, to make the chrome in cement hypoallergenic. [2]
Diphenyl carbazide (DPC) spot test detects hexavalent chromium but does not detect trivalent chromium. [2] We were able to detect hexavalent chromium in leather by using the DPC spot test and then were able to reduce chromium to its trivalent form by using vitamin C.
A small piece of leather was taken and one drop of 2N sulphuric acid (H 2 SO 4 ) was added. Two minutes later, one drop of DPC was added. Appearance of purple colour [Figure - 1] indicated the presence of hexavalent chromium. Two small pieces of the same leather were taken and one piece was placed overnight in freshly prepared 5% vitamin C solution and the other in distilled water. On the following day, the leather pieces were removed and allowed to dry. DPC spot test was done on both the pieces. The spot test was positive in the leather treated with distilled water but negative in the piece soaked in vitamin C [Figure - 2] thus confirming that the chromium was reduced to its trivalent form.
However, it is possible that the trivalent form of chromium in leather may re-convert to the hexavalent form if made into shoes. This could be because of heat and sweating or other factors that may operate within shoes. To prove that trivalent chromium is stable once formed, a larger piece of leather made from the hide of cows was obtained and all the tests herein described were performed using the same leather. Six pieces of the leather measuring 5 x 1 cm was taken and three pieces were soaked in vitamin C and 3 pieces in distilled water and allowed to dry as described. Two pieces of leather-one soaked in vitamin C and the other in distilled water were stuck to the inner surface of the heels of two volunteers′ shoes and to the inner surface of the sandal strap of the third volunteer. The pieces were left in place for one week during which period, the volunteers used the shoes routinely. A small piece of leather 1 x 1 cm in size was removed after one week from each of the six pieces and subjected to spot testing with DPC. Of these six pieces of leather, all the leather pieces soaked in distilled water tested positive, two pieces of leather soaked in vitamin C were negative, but one piece showed a weakly positive, purplish discoloration. Our study proves that freshly prepared vitamin C solution is capable of making leather hypo-allergenic by converting the hexavalent chromium to trivalent chromium. The weekly hexavalent chromium-positive reaction seen in one piece could be due to the leaching effect of sweat from shoes into the vitamin C-treated leather.
Show Sections