Images in Clinical Practice
doi: 10.4103/ijdvl.IJDVL_931_16
PMID: 28474643
Subungual osteochondroma
Sewon Hwang, Miri Kim, Hyun Jeong Park
Department of Dermatology, Yeouido St. Mary's Hospital, College of Medicine, Catholic University of Korea, Seoul, Korea

Correspondence Address:
Hyun Jeong Park
Department of Dermatology, Yeouido St. Mary's Hospital, College of Medicine, Catholic University of Korea, 222 Banpo-daero, Seocho-gu, Seoul, 137-701
Korea

How to cite this article:
Hwang S, Kim M, Park HJ. Subungual osteochondroma. Indian J Dermatol Venereol Leprol 2017;83:620-621
Copyright: (C)2017 Indian Journal of Dermatology, Venereology, and Leprology
A 10-year-old girl presented with a painful swelling beneath the nail of left great toe, which appeared 1 month ago. She described slow growth of the lesion, with an episode of purulent discharge on squeezing. On physical examination, a firm, exophytic, flesh-colored, 0.5 × 0.6 cm subungual swelling on the left great toe was noted. The nail plate showed distal onycholysis [Figure 1a]. Radiologic finding demonstrated a protruberant bony lesion from dorsomedial surface of the distal phalanx in continuity, with the underlying medullary cavity [Figure 1b]. Histologically, hyaline cartilage cap overlying trabecular bone was observed. The tumor was completely removed, with excision and multiple curettage.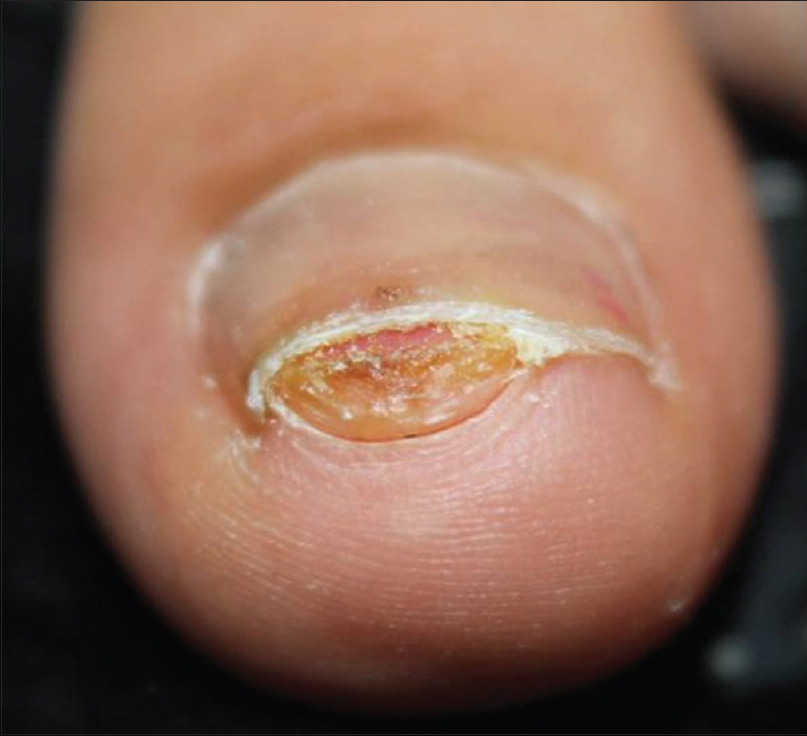 Figure 1a: Exophytic subungual swelling with nail plate displacement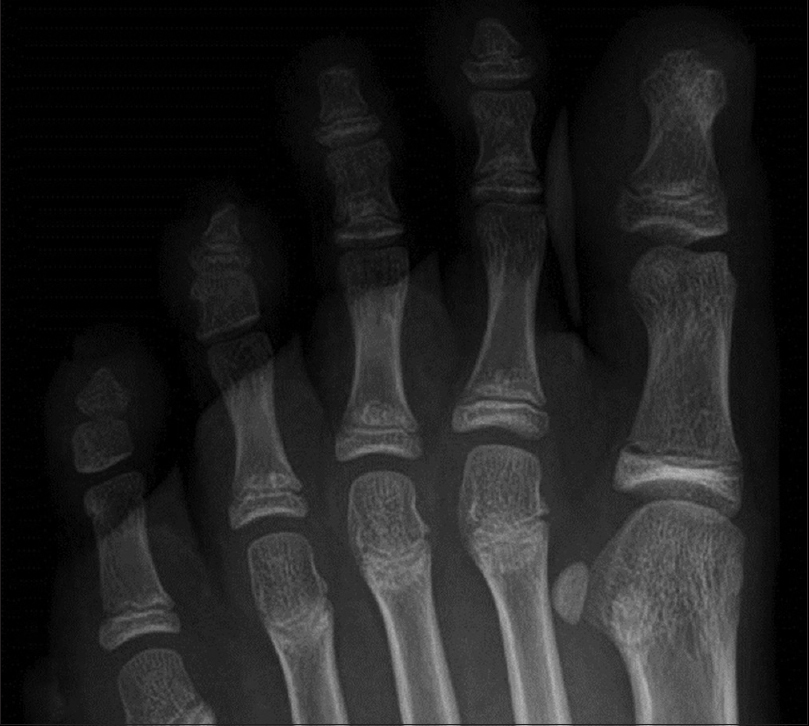 Figure 1b: Pedunculated, radiopaque excrescence from juxtaepiphyseal site in continuity with underlying medullary cavity
Acknowledgment
This research was supported by the Basic Science Research Program and Creative Materials Discovery Program through the National Research Foundation of Korea which is funded by the Ministry of Education, Science and Technology and the Ministry of Science, ICT and Future Planning (2015R1C1A2A01055073,2016M3D1A1021387).
Financial support and sponsorship
Nil.
Conflicts of interest
There are no conflicts of interest.
Show Sections